During the summer  beer gardens come into their own. Finding a great beer garden is like finding a second home with service. Plus, you don't have to maintain the garden!
What makes a great beer garden? The pub it is generally attached to, the atmosphere, the surroundings and the space. Sometimes those things add up to something pretty special.
In the Ludlow area, we're lucky to have a few popular community-run pubs that have earned a great reputation for friendliness and as a place of respite with great service and food. These pubs truly reflect the communities they are in and there is a real sense of pride when speaking to locals about them and what they have managed to achieve.
One of them is the Pheasant at Neenton, which is run by Neenton Community Society. Chef Mark Harris has also recently been nominated as one of five finalists in the prestigious Great British Pub Awards. Here John Pickup, chairman of the Neenton Community Society, takes some time out to explain what makes the Pheasant at Neenton a great community pub.
What do you think makes a good community pub?
There are many different sizes and shapes of 'community pub'. Many, in larger communities, can survive and thrive simply by meeting the recreational and social needs (shops, post office, cafe, etc.) of that community.
Being in a small village with barely 100 adults in the whole parish, the Pheasant can only be sustained to meet their needs by bringing 80% of the trade from elsewhere, and looking after those customers. So, while we're the village local, and provide a village play area and car park among other things, we do that by being a destination dining pub with rooms, and a social enterprise that provides employment for local young people in an officially deprived rural area.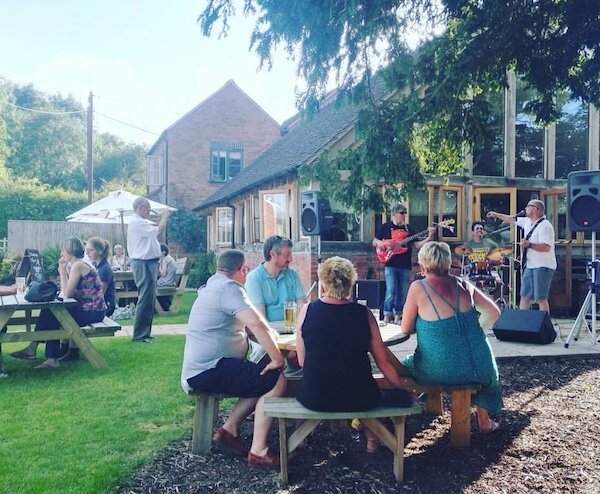 Recognising those differences, a good community pub should be a real local, a place where everyone feels welcome. Much of the time we're serving people in their glad rags who've driven miles to dine or stay with us, but at other times we're rocking with live music, having pub quizzes, hosting village suppers or having Family Fun Days in the garden.
As one of our local customers succinctly put it on Trip Advisor, "It doesn't matter if you're in a tiara or wellies — you're always made to feel welcome". We're well and truly owned by the community too, there being upwards of 100 shareholders in our Community Benefit Society that owns and runs the Pheasant. We're a social enterprise (as distinct from a commercial one) and last year, we we're crowned the Best Rural Social Enterprise in the country, in the Rural Business Awards.
What benefits do you think the pub has brought to the local area?
Before we restored the Pheasant from dereliction and re-opened it in 2014, the village had declined — left with nothing, except the small church. It had become just a collection of houses with no public space or facilities.
Now we have a pub that we own, which is both the social and the economic hub for the community and surrounding area. We provide social and recreational facilities, not just a place to eat and drink but a place to meet and celebrate, or commiserate, or set the world to rights.
When we need it the restaurant becomes our meeting room, as the only village hall is in another village. We're the village garden, and play area, and car park — and the place people go to in times of trouble, whether it's just that we're snowed-in again or that we're providing takeaway and essential supplies services in the middle of a pandemic!
Facilities aside, our other contribution lies in being the economic hub for the community, bringing visitor spend into the area and providing employment and training for local young people.
How are the local community involved in the running of the pub? Is it important to get staff from the local community too?
Another difference from some community pubs which make extensive use of volunteers for their day-to-day running, is that the Pheasant is 100% professionally run, all the staff are paid as are all the tradespeople — it's the way we deliver our charitable objects of rural regeneration. We do have volunteers, but they work behind the scenes, helping with the gardening, or marketing, running the enterprise or shifting big stuff like farmers do!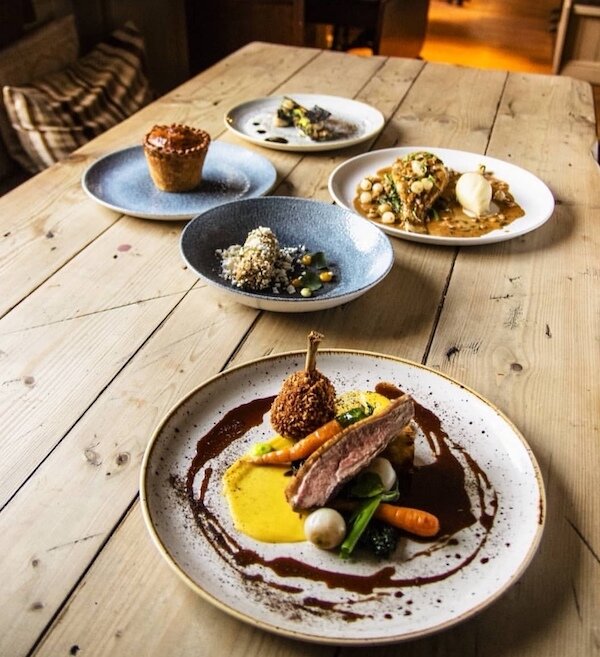 Essentially all our staff of 15 or so (full and part-time) are local young people. For many, we're their first job. A well-run pub is a great place for young people to learn important life-skills. We set high standards, but we're always supportive when the going gets tough.
They see the best of people and they sometimes see the worst, and they learn how to deal confidently with them all. Many who started with us as young as 15 and still at school, stay with us until they finish University. It's like another family. Most young people go on to other careers, but we've put a couple through apprenticeships in hospitality and we've grown one of our own talented chefs that way. We reckon we've put around three quarters of a million into the pockets of local young people since we re-opened.
What do you think you offer that's different to other pubs?
I'm not sure we so much offer customers things that are 'different' to other pub, more that we offer it all: fine food, a great place to stay, fish & chips, fabulous Sunday lunch for the family, real ales to fine wine, rocking live music, pub quizzes, the Village Fayre and the Bonfire.
The difference to most other pubs is that we collectively own and run the place. We decide for ourselves what we do and everything we earn goes into securing and developing the premises and our community enterprise, making Neenton a better place to live and giving it a sustainable future.
---
To learn more about the Pheasant at Neenton and its opening times, visit them here.
… 2 more local, community-run pubs