The Ludlow Fringe Festival is an annual treat for culture vultures with its month-long programme of festivities and fun to suit all ages. The breadth of events is stunning — numbering over 100 and including visual arts, music, theatre, dance, comedy and Shakespeare in various locations around Ludlow including the stunning grounds of Stokesay Castle. There is so much choice and quite a few of the events are free. Do check the details as COVID restrictions may require registration.
We're intrigued by the Snail Trail and looking forward to finding out what free entertainment the Fringe branded trailer will be offering in the Market Square throughout the festival. We're also very happy to see so many of our local venues being used for art and live performances from the atmospheric setting of The Sitting Rooms, to the party space at Ludlow Brewery, the lofty aisles of St Laurence's and the elegant rooms of the newly reopened Feathers Hotel.
We're excited to see Ludlow alive and buzzing again and will be making the most of the opportunity to get out and about locally this summer. Here's a small sample of what's on offer between 19 June and 18 July 2021:
COMEDY
IVO GRAHAM: HYPER REALITY
Life coming at Ivo ever faster: Ivo trying to respond ever funnier. You know the drill. A seventh hour of frantic domestic updates from the star of Live At The Apollo, plus Edinburgh Comedy Award Best Show and Dave's Joke of the Fringe nominee 2019. Recently seen on Have I Got News For You (gentle satire), Celebability (animal impressions), and Pointless Celebrities (insufficient knowledge), and giving it large online about the child he's raising and the Swindon goalkeeper he's sponsoring.
WHERE: LUDLOW BREWERY
WHEN: THURSDAY 15 JULY, 20:00
BUY TICKETS
MARK THOMAS: 50 THINGS ABOUT US
Mark uses his trademark style of storytelling, stand-up, subversion and really, really, well researched material to try and find out how the hell we ended up in the middle of this shit show. 50 Things About Us is a show about songs, gongs, loot, tradition, wigs, nicking, statues, art and identity. A sort of funny national edition of Who Do You Think You Are? Mark says, "Look, I have been doing this for 34 years. I have gone from stand-up to theatre and half way back again. It's another slightly odd show, a sort of sweary, History Channel with laughs and creative mischief. If you've seen my shows before, this one is going to be a show in the vein of 100 Acts of Minor Dissent."
WHERE: LUDLOW BREWERY
WHEN: 27 JUNE, 19:30 PM
BUY TICKETS
ANNIE AND ANGELA'S DISCO DIVORCE PARTY
Annie Sup and Angela Bra are housemates in their forties celebrating a new lease of life on the first anniversary of Angela's divorce. Originally members of a 90's girl band, Annie and Angela's lives went their separate ways shortly after with Angela settling down and Annie touring Europe for twenty years as a techno DJ. This musical comedy show tracks their first post-lockdown night out together celebrating life and all it's oddities. Audiences can expect plenty of banter, chat and foot stomping tunes.
WHERE: THE SITTING ROOMS
WHEN: 27 JUNE, 20:30 PM
BUY TICKETS
CABARET & CIRCUS
SPLIT EGG: A MAGIC SHOW ABOUT BEING TWINS
The twin tricksters perform magic and comedy inspired by clichés surrounding twins. Every question the identical twin brothers have been asked; whether they are harmless, hurtful or just hilarious have been developed into the narrative of this fun-filled and "seriously impressive" (BBC Radio Bristol) show. They prove they know what each other is thinking and feeling and whether they've ever used their similarities to steal each other's girlfriends.
WHERE: LUDLOW BREWERY
WHEN: SATURDAY, 26 JUNE 19:30
BUY TICKETS
TOPSIE REDFERN'S CRYSTAL BALLS
"My Great-grandmother was Alan Turing's fortune teller." Drag queen Topsie Redfern is turning 40. She's been studying her roots: grey roots, musical roots, and her Irish Traveller roots. 
Her Great Grandmother, Winifred Kiley, ran away from her own bourgeois roots, married a Traveller, and became a psychic, whose clients included the man who cracked the Enigma Code. Crystal Balls is a fusion of cabaret and theatre where Topsie seeks to crack the codes of her own Traveller and LGBT history. Featuring Topsie's alter ego, West End actor Nathan Kiley and pianist Conor Fogel; co-created by writer/director Sarah Chew
WHERE: LUDLOW BREWERY
WHEN: SUNDAY, 4 JULY, 19:00
BUY TICKETS
CHILDREN
TOPSIE TELLS TALES (in association with Drag Queen Storytime UK)
A fun, uplifting hour for under 7s and their grownups, hosted by drag princess Topsie Redfern, (aka acclaimed West End actor Nathan Kiley). Stories, songs and activities that celebrate our diversity and demonstrate that it is always better to be kind to each other. Suitable for 5+ *Although this is a free event, in order to comply with Track and Trace procedures, we require you to register your attendance using the 'Buy Ticket' button.
WHERE: THE SITTING ROOMS
WHEN: SATURDAY, 3 JULY, 11:00
*BUY TICKETS
THE TALE OF PETER RABBIT AND BENJAMIN BUNNY
Peter Rabbit and his naughty cousin Benjamin know very well that they are not to go into Mr McGregor's garden, but they cannot resist and soon they find themselves face to face with a snarling cat and Mr McGregor himself! How will they ever escape? Can Old Mr Bunny come to the rescue in time? And whatever will Mr McGregor make of all those footprints in the flower beds? Join Peter and Benjamin on their hair-raising adventures in this enchanting adaptation of the much loved Beatrix Potter classic.
WHERE: STOKESAY COURT
WHEN: 20 JUNE, 12:30
BUY TICKETS
DANCE
META4DANCE COMPANY – DOUBLE BILL – CONFLUENCE & MANDALA MANTRA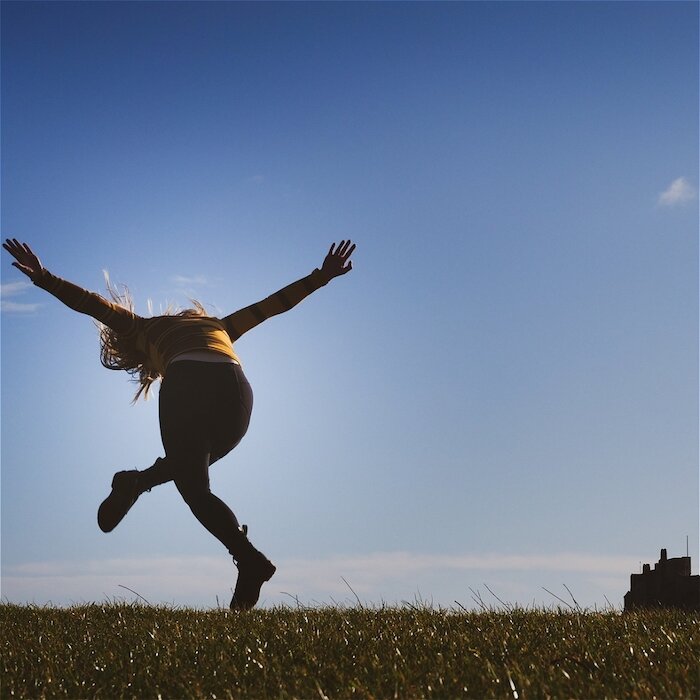 Meta4 Dance Company present a relevant and personal double bill of their outdoor site specific works. Two contrasting solos reflecting personal experience of health performed at Stokesay Court.
Confluence
The permanence of nature and the impermanence of humanity.
Confluence looks at the rhythm and strength within the natural world. Stemming from the water, the dancer is part of her surroundings; noticing, observing, walking.
Mandala Mantra
'Mandala Mantra' explores the power of mental fortitude, the relationship between physical and mental strength. Using mediation techniques, mental exercises and coping mechanisms intertwined with physical embodiment, this piece explores the conflict and harmony between the two elements.
WHERE: LUDLOW FRINGE ONLINE – FREE
WHEN: 3 JULY, 14:30
BUY TICKETS
#lffBIGDANCE21
A day of dance displays from national, professional dance companies, local dance schools and projection from international touring dancers who can't be with us. Bring a camping chair and enjoy the day! More info on ludlowfringe.co.uk #LFFBigDanceDay21 FREE
WHERE: FRINGE CENTRAL, CASTLE SQUARE
WHEN: 3 JULY, 11:00
BUY TICKETS
LAST ORDERS
Let's start a revolution. Down the pub. Four strangers meet in the local. They could not be more different. But they do have one thing in common…thrown together and forced to confront their differences, Last Orders explores the vulnerability beneath male bravado. With vats of physicality, barrels of humour and a pounding soundtrack, join us down the local as we explore a future where our differences stop dividing us and, instead, we unite over common ground. Escape from the everyday, same-old-same-old; 2Faced Dance present this fun and energetic show in unexpected locations. Dancers: Louis Parker-Evans, Cameron Woolnough, Will Hodson, Sam Buswell. FREE
WHERE: FRINGE CENTRAL, CASTLE SQUARE
WHEN: 3 JULY, 12:15, 15:45
BUY TICKETS
MUSIC
DEBORAH ROSE
Singer-songwriter Deborah Rose has chosen her hometown for her first concert since December 2019. Deborah will sing songs from her albums Song Be My Soul and The Shining Pathway, reviewed as, "lyrically intelligent, evocative and literate", by the Church of England Newspaper. "Her pure voice can be likened to Eva Cassidy, in more aching phrases, Karen Bergquist." Both albums speak for Deborah's connection with and love of nature and poetry, echoing her Celtic roots, and are inspired by her extensive travels around the globe. In a new collaboration this year, Deborah will be accompanied by the Sounds Interesting String Quartet, featuring Anne Tupling, local pianist and composer Steve Dunachie, and long-time musical partner Martin Riley.  This concert will also feature new material from Deborah's forthcoming album.
WHERE: ST LAURENCE'S CHURCH
WHEN: FRIDAY, 2 JULY, 19:30
BUY TICKETS
LUCAS D & THE GROOVE GHETTO
6-piece Soul Funk outfit playing eclectic tunes from the 60s genre right up to contemporary jazz funk. Performed by a line up of potentially Birmingham's best musicians, creating a groove that captivates an audience. Founded in February 2012 in the back streets of Harborne, the band is a coming together of mainly two groups who have collaborated in sessions with each other over the years as part of the music fraternity around Birmingham and the west midlands. This amazing group, who's CV covers a wealth of musical styles and seasoned collaborations promises to wow listeners with a special experience of raw talented performances. With appearances at major festivals and top quality venues, the band has a wealth of experience and all cut their teeth with established musicians and collectives in many genres of music, bringing these influences into Lucas D & The Groove Ghetto's performance.
WHERE: LUDLOW BREWERY
WHEN: SATURDAY, 3 JULY, 19:30
BUY TICKETS
THEATRE
LITTLE BOXES
Little Boxes is a one woman-show following actor Joann Condon (Little Britain) as she explores the boxes she has found herself in. The hopes and dreams of a child, the frustrations of an acting career, the tensions of parenthood, the grief in losing loved ones, the fear of being… herself.
WHERE: THE SITTING ROOMS
WHEN: FRIDAY, 16 JULY, 19:30
BUY TICKETS
CONE BOY
ConeBoy is a music, spoken-word and drama show from writer and musician Clive Parker-Sharp. Clive was at the forefront in the punk movement, with pioneering bands, Spizz Energi, The Members, and a founder of 80's rockers Big Country. As an author he brings his second book alive, the semi-autobiographical ConeBoy, with collaborator, actor / singer Marshall Star in a funny, poignant, funny, and cutting take on the media from the 70's to now, via the lens of a boy made famous because of his appearance. A book event like no other! Followed by Q&A and book-signing.
WHERE: THE SITTING ROOMS
WHEN: SATURDAY, 10 JULY, 19:30
BUY TICKETS
TOO YOUNG TO STAY IN, TOO OLD TO GO OUT
In his one man show Nigel Osner takes a quizzical look at life for those no longer young. On the one hand, there are daunting realities and cruel setbacks. On the other, you can learn what's best for yourself, find ways to make things work and have unexpected victories. He examines dating, love, work, holidays – even the gym! There's a lot of humour but with a bitter sweet edge. Making simple costume changes, Nigel illustrates his theme with original songs and stories by male and female characters. These include Gerald who is having a taxing night out in central London; a rich designer who falls for his hunky gardener; the woman driven mad by her companion on a river cruise; and a fading star on an endless tour.
WHERE: THE FEATHERS HOTEL – PRINCE CHARLES SUITE
WHEN: TUESDAY, 29 JUNE, 19:30
BUY TICKETS
SHAKESPEARE
KING LEAR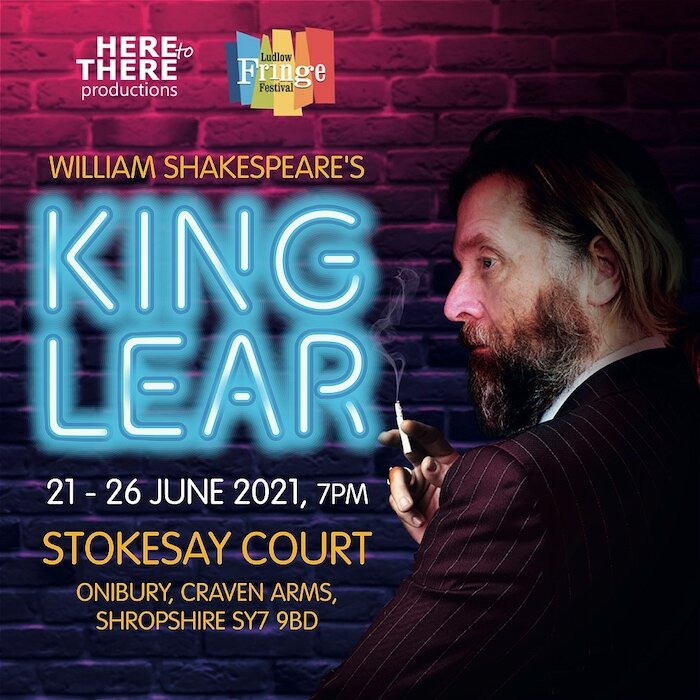 It's the 1980s – and Lear, a prematurely retiring gangster, boldly makes the decision to divide his "empire" amongst his three daughters: Goneril, Regan and Cordelia. He fails to anticipate the consequences of his actions as Goneril and Regan's true colours begin to emerge uncovering the vast conspiracy of greed, lust for further power and cruelty within the once close-knit and loyal family. His generosity being cruelly repaid, Lear finds only betrayal awaiting his estimation. As he comes to realise the false values by which he has lived, he finally encounters his own humanity whilst events spiral into madness and misdeeds bring the empire to its knees…
WHERE: STOKESAY COURT
WHEN: MON 21 JUNE – SATURDAY 26 JUNE, 19:00
BUY TICKETS
A MIDSUMMER'S NIGHT DREAM
With a quarrel raging between Oberon, King of the fairies and his Queen, Titania four young lovers become entangled in their magical affray and soon no mortals are safe in those bewitched and bewitching woods outside Athens. Shakespeare's classic comedy of love and intrigue, magic and mayhem is enchantingly brought to life by family favourites Quantum Theatre in this wonderfully funny and exuberant production of the best-loved Shakespeare classic. "I have had a dream, past the wit of man to say what dream it was… "
WHERE: STOKESAY COURT
WHEN: SUNDAY 20 JUNE 16:00
BUY TICKETS
VISUAL ARTS
ART & WELLBEING
Frances talks about her visual arts research, The Blue Pearl Project, which explores the impact of art upon well-being and creativity using the science of Electrophotonic Analysis. There will be an opportunity to register for participation in this research, allowing you to see and experience how your unique ENERGY field resonates with art.
WHERE: THE WOMEN'S CENTRE
WHEN: SUNDAY, 11 & 18 JULY, 14:30
BUY TICKETS
DRAW A DRAG QUEEN
Join artist Sarah Chew and drag queen Topsie Redfern for an informal and exuberant session of drawing games, 2-15 minute poses, drag performance and silliness. This is a mixed ability session – experienced artists are very welcome, but we support and encourage absolute beginners as well. This is session geared towards adult artists but younger art enthusiasts are welcome, and performed material will be age-appropriate. Basic art materials will be provided, but you are welcome to bring your own.
WHERE: THE SITTING ROOMS
WHEN: SATURDAY 3 JULY, 13:30
BUY TICKETS
WORKSHOPS
CREATIVE WAYS TO TAME THE INNER CRITIC WITH JESS BAKER
Would you like to stop doubting yourself and get on with your goals? That little voice in our head, the Inner Critic, saps our confidence, makes us think we're not good enough. As a psychologist I've helped thousands of people tame their Inner Critic. Creating a 'persona' for it is a fun, powerful technique that boosts your confidence. Discover the Inner Critic; Draw, paint, write, collage, etc.; Craft items provided (or bring your own); You DON'T have to be artistic: nobody is going to see or judge it!
WHERE: THE WOMEN'S CENTRE
WHEN: SATURDAY 26 JUNE 14:00
BUY TICKETS
---
To find out more or to book an event visit the Ludlow Fringe website
or you can follow them on social media: