Shropshire business The Green Woman is celebrating receiving prestigious organic certification from The Soil Association. Founded by sisters Suzanne and Eve Carnall in 2013, the company hand make 100% natural, organic, plastic-free and vegan skincare products from their Ludlow base.
Since inception, they have been passionate about creating natural, chemical-free alternatives and running the business in a way that has minimal impact on the environment. Their products come in reusable/recyclable materials and they run a jar recycling/refill scheme. Their award-winning Fit Pit Deodorant range is hugely popular, has 98% five-star reviews and has been described by Which? As 'effective and long-lasting'. They have since gone on to develop Green Cream natural moisturisers and have more exciting ranges on the way.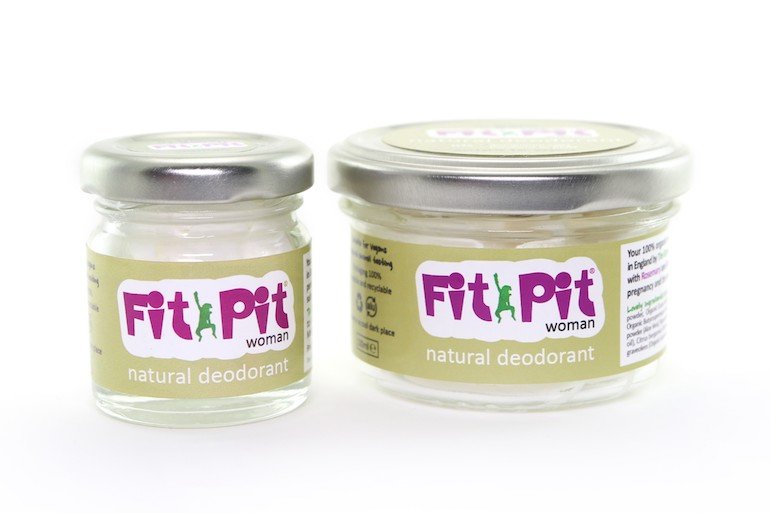 "My sister and I created Fit Pit natural deodorant 7 years ago in our kitchen because we couldn't find one that worked for us. Today we are still a 100% family-owned business and are meticulous in our efforts to stick to our core values of being natural, organic, and plastic free" says Suzanne.
There is a cacophony of information and noise in cosmetics about organic, but if you read the labels very few of the products actually contain more than one or two organic ingredients and very few are certified.
The Green Woman has gone the extra mile in gaining this certification to show just how different it is as a company. Their customers will not only feel reassured, but proud to support a business that has ethics at the forefront of all their decisions.
Eve adds, "Since we founded The Green Woman, we've always known that we wanted everything we use to be organic – and it always has been. Achieving Soil Association certification is a powerful way to really demonstrate that to our customers. Every ingredient we buy is recorded and traced so that we can prove it is certified organic. Every cleaning product we use is environmentally friendly and every product is labelled clearly so that customers can see all the organic ingredients."
So why COSMOS Organic Certification? What sets it apart is that it is so much more than just using organic ingredients — it's assurance that The Green Woman say NO to:
Animal testing
GM ingredients
Controversial chemicals
Parabens and Phthalates
Synthetic colours, dyes and fragrances
And they say YES to:
Sustainably sourced organic ingredients
Using natural colours and fragrances from plants and flowers
Transparent manufacturing processes
Biodegradable ingredients
Minimal packaging with maximum recycled content
Protecting wildlife and biodiversity
With this accreditation to their name, we can expect exciting things from The Green Woman as they take on the world of natural skincare, as a truly sustainable and ethical business.
---
For more information visit The Green Woman or contact via email.