There is plenty to do in the autumn, from cutting plants back and moving tender plants inside to picking apples and pears, pruning roses, trimming hedges, and cutting the lawns for the last time before winter.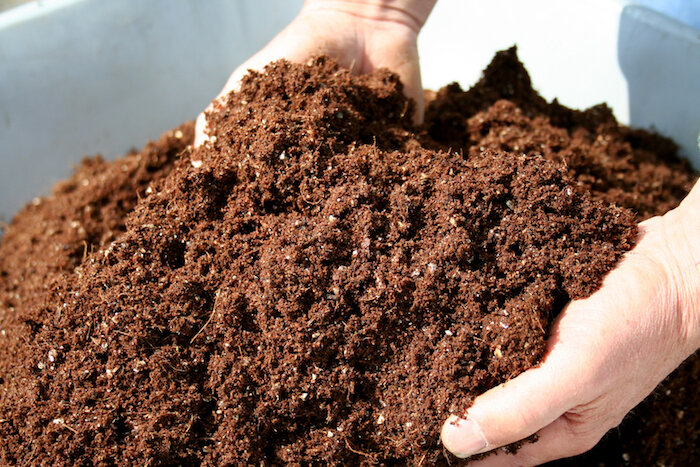 Established in 1989, Fertile Fibre have been making peat-free compost in the UK for over 30 years, with reports of growing success from gardeners and nurseries all over the country. Being environmentally responsible is increasingly important and as autumn arrives Fertile Fibre are encouraging gardeners to refresh their compost and reuse it, rather than throwing it away. The likelihood is that keen gardeners will need to buy some new compost each year, but Fertile Fibre would like to encourage gardeners to buy compost in a more responsible way, and reuse where possible.
Peat has been a cheap and effective growing medium for many years, but it is due to be banned from 2024 because of its negative impact on the natural environment and its contribution to climate change. The peat-free campaign has been gathering momentum recently and many gardeners will be looking for an effective and more environmentally friendly alternative. As well as buying peat-free compost, gardeners should be looking for plants that have been grown peat-free. In addition, refreshing used compost with nutrients and using it to grow a different crop could reduce the impact on the environment.
Said Matthew Dent, owner of Fertile Fibre, "We actively encourage our customers to think about refreshing used compost with nutrients. Many of our customers use our compost as grow bags for growing tomatoes, they can add nutrients and use that same compost to grow late salad crops. By refreshing with nutrients, they can extend the life of the compost."
---
Fertile Fibre has been blending organic, peat-free compost since 1989 and over the last 30 years have been carefully selecting the very best ingredients for their growing media.
Fertile Fibre peat-free compost is made from coir, a totally renewable material, which is the outer part of the coconut husk that is discarded once the coconut has been harvested.
Coir is used throughout the world for making many other products other than compost, such as rope, string, and coconut matting. The coir used in the production of Fertile Fibre compost is sourced from reputable manufacturers in Sri Lanka that have been supplying coir to Fertile Fibre for the past 17 years.