A great walk near Craven Arms is one to Flounders' Folly.  It's a stone built tower that is a famous landmark and is visible as you travel on the east side of the A49 due to its height of 80 feet.
Where to begin: You can easily begin your walk from several routes, either the nearby villages of Winstanstow and Affcot or the Secret Hills Discovery Centre in Craven Arms or at Lower Dinchope at the bottom of Callow Hill. Check here for more about the way marked trail.
Soak up views: From the viewing platform at the top of the tower (when it's open, of course) catch splendid views of rural Shropshire and on a clear day as far as Wales — to the Black Mountains 36 miles away and the Cadair Idris 50 miles away in Snowdonia. Closer to home The Wrekin, Clee Hill and Caer Caradoc in Church Stretton are all in sight. The only tiny rub?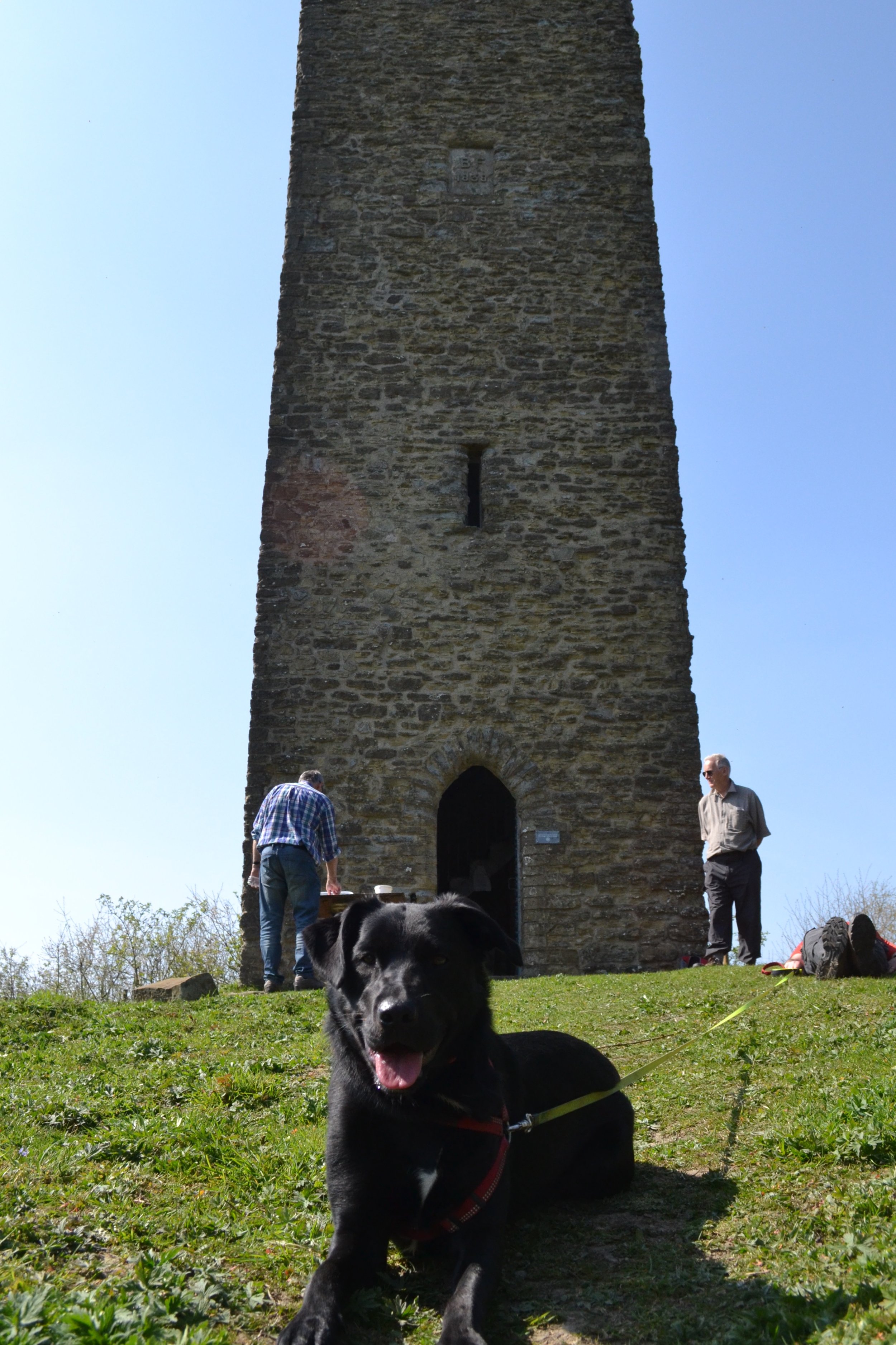 Opening times: Not so frequent if you want to access the tower, which is open only once a month (generally, the last Sunday of) and on bank holidays. Understandable as its entirely run by volunteers.  Entrance is free but donations, which go to the Flounders' Folly Trust, are welcomed. You'll know when the Folly is open because the flag of St George flies at full mast.
Tell me more: Why do follies, which are defined as something utterly absurd often bring such utter delight?While some are eyesores, others manage to charm and generate huge affection hence the Flounders' Folly Trust set up in 2001 by a small group of people wanting to save the ruins of the tower. They bought the folly for £1 and they raised funds for its restoration.
Interesting tidbit: There's a link to Ludlow according to the Trust. Benjamin Flounders, a Yorkshireman who inherited the estate at Culmington in South Shropshire and built the tower, never made his home on the estate. Instead, he chose to stay at the Angel Inn (now accommodation and shops) in Broad Street, Ludlow on his twice-yearly visits to Shropshire.
More information about the history and walks to the site can be found on the Trust's site here.
Dave Wright, owner of School House B&B just outside Bucknell, writes regular features for LGL