This week, we interview Monty Lowe, curator of Ludlow Buttercross Museum. Born in Leicestershire, Monty spent time studying in Stockholm as an A&E and trauma nurse, a career which lasted 19 years. He came to work as a minor injuries nurse in Ludlow and has been involved in archaeology in a voluntary capacity over the years. Monty was appointed along with colleague, Helen Jones, as a curator at the Buttercross Museum. He also assists with the Portable Antiquities Scheme.
What's your connection to Ludlow?
Are you an incomer (fell in love on a visit)
Returner (grew up here, went away, glad to be back)
Have never left the shire (why go anywhere else?)
I am in incomer. I grew up in Leicestershire and have lived all over the UK.
Living in and around Ludlow is the bees knees because…
It is centrally placed on the Welsh borders within a great landscape both geographically and in its archaeological and historical context. It is also vibrant in the modern sense too.
Tell us something about Ludlow nobody knows
The landscape archaeology of Ludlow is interesting and complex. Old routes enter the town and make reference to the site occupied by St Lawrence's church. It is documented that a large burial mound occupied the site before the church (the 'low' of Ludlow) and part of the perimeter on the Bullring/top of Corve Street is circular. I have suspicions the site may have been a henge monument before Christianity. It is possible that the site relates to the old field site at Bromfield which was a Necropolis burial place from prehistoric and into Anglo-Saxon times.
Your favourite haunt and why?
The Castle bookshop in Ludlow. Stanton has been a great friend since I moved to Ludlow. It is both a great shop and also the place to catch up on Ludlow gossip. The building is an important place in my social life and people-watching from high up in the building onto the square is an excellent way to waste time.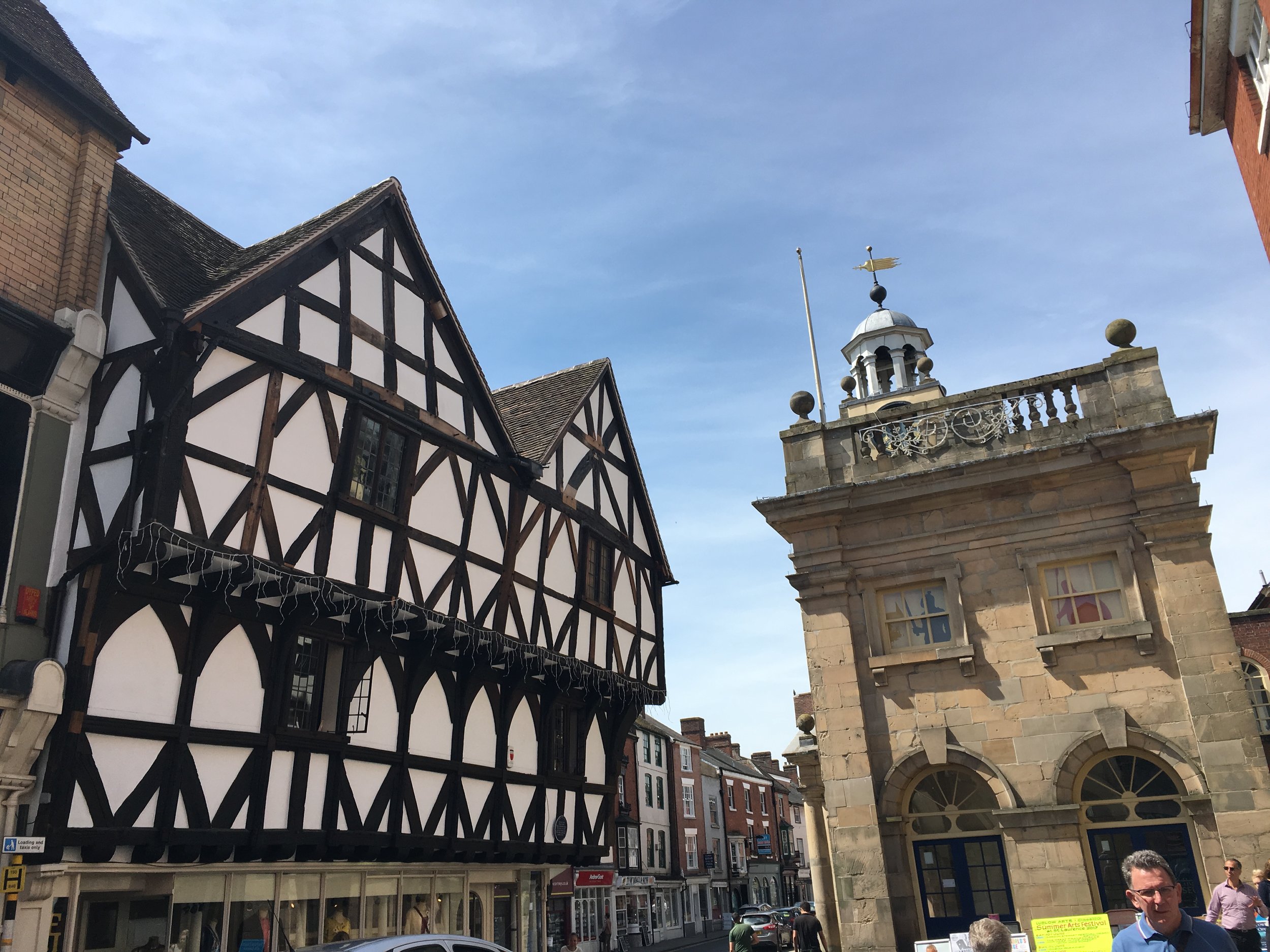 What would your perfect day in Ludlow look like?
I like Ludlow early in the morning, before the town fills with people. I like approaching the Buttercross Museum in the bright sunshine and seeing the building. I am always amazed I work in this beautiful place. I love engaging in talk with visitors to the museum and it's great that many have shared heritage/archaeological interests. At the close of day, the perfect view of Ludlow is from the museum; directly upon the length of Broad Street with the church of St Giles in Ludford peaking above the Broad gate. In winter, the sunsets from the window are exceptional particularly when the Christmas lights are lit.
Finally, your recommends: your top spot to eat, drink or visit in the area?
For drink, I am going to recommend 'Artisan Ales' on Old Street. The downstairs is a bottled beer shop and the owner (Publican Gary), has created a parlour pub upstairs where, changing guest cask ales are available; as well as choosing from the bottled beers. It is a great place for beer and conversations. For food, it would have to be 'Aragon's' Café on Church Street. This is where I meet friends for breakfast. Quality food and ran by owner, Dave, and his brilliant team of friendly staff. To visit, I have to recommend the Buttercross Museum. We are approaching our first anniversary since re-establishing the museum in this building. It is a beautiful venue of calm inside with the vibrant hub of the town outside. The resident collection has a great display of key artefacts that any museum would be proud of. We have established a quarterly changing exhibit space which receives favourable interest and we have celebrated the work of 1980's computer gaming magazines, Zzap and Crash, which were produced just feet away from the museum. We presently have a collaborative British Museum exhibit named 'Treasure 20' which recognises the great work of the Portable Antiquities Scheme. From September 1st, it will be a private collection of everyday Georgian ephemera. We are more than simply a museum. It is a place for people with an interest in Heritage, history, museums and archaeology to engage with. Myself and my colleague Helen are more than happy to assist with any enquiries. We work closely with the Shropshire museum services, local archaeology, education and other allied professionals and volunteer groups. We have also created a programme of public lectures/talks at the Buttercross for summer and next Spring; with a special Christmas lecture added in too. It's a great opportunity to visit the museum outside of the usual operational hours. The lit cases come alive when the big lights are dipped and we also have the Castle bookshop as a 'pop-up bookshop' selling related publications.
---
For more information on Ludlow Museum, visit:
Ludlow Town Council
https://www.facebook.com/thebutterx/