Editor's note 22/02/22: Imperial Tea has relocated to West Yorkshire – you can still order through the contact details at the bottom of this feature
My name is Daria. I was born and raised in the City of Novokuznetsk in south-western Siberia, Russia. I moved to the UK in March 2018, after living in the beautiful city of St. Petersburg. In Russia, tea is a huge part of our culture. In Soviet times, many people had to survive on very little and treat their own illnesses with what they could grow themselves. So even now, it is quite common to drink your Grandmother's home-grown herbal teas when you pay her a visit.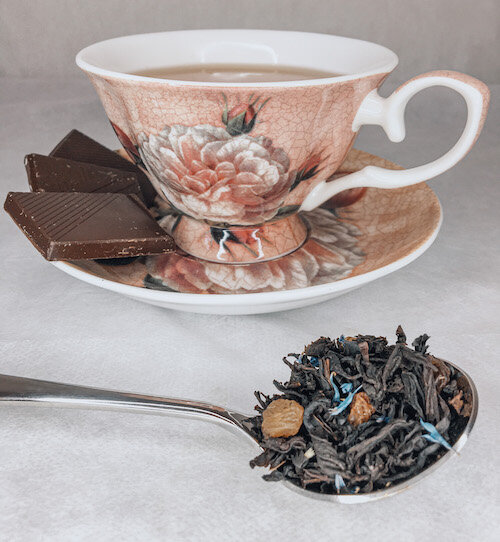 I missed my tea blends and had relatives bring me some from home. My husband, Harry was born and raised in Ludlow. When the pandemic struck, we were living in East London, but it only took a few months quarantined in the City before we decided it would be much nicer to be 'stuck at home' in Ludlow, with its clean air and just a stone's throw away from Whitcliffe.
My line of work became seriously affected by the pandemic, and my husband challenged me to find my passion. As someone who was brought up in an industrial Siberian City, where getting educated and working as much as possible was the only way of life, the idea of finding something to do which I myself enjoyed seemed very strange.
However, after many indecisive weeks of thinking we eventually turned to planning and before I knew it, our business, Imperial Tea, was born. It just made sense, as I could not find my favourite teas here in the UK and high-quality tea is quite expensive. So, I wanted to share with everyone the blends I used to drink and to try to make high-quality loose-leaf tea more affordable.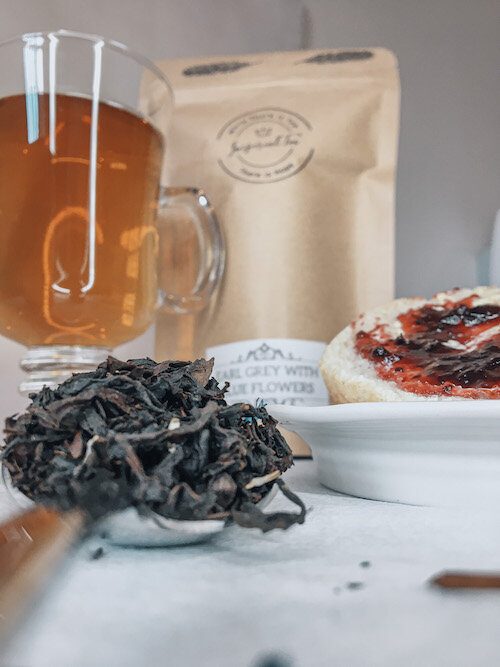 Harry is also my business partner. He spent half of his childhood in the former well-known tea rooms of De Grey's in Ludlow and well, how could he grow up not to love tea?
All of our teas are carefully blended by tea experts in Russia and then each one is tried and tested by Harry and I, making sure it is good enough for our customers. Many of the blends available are extremely popular in Russia, such as the healthy Ivan-Chai, the delicious Wild Strawberries & Cream Black Tea and the warming Mulled Wine Hibiscus Tea.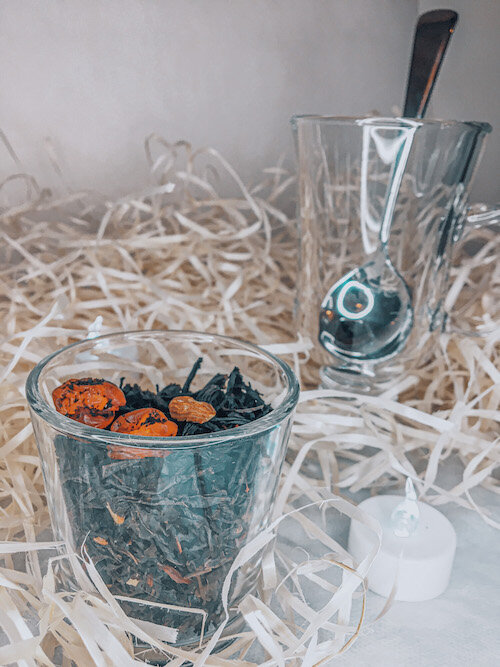 However, we also have some particularly important British favourites available, such as Earl Grey and English Breakfast. Harry starts every day the same, with a cup of Earl Grey tea. It's all very traditional…until he adds a splash of oat milk.
Our goal is to bring you the incredible taste of luxury loose-leaf blends. We hope that, just as we have, you too can find your new favourite tea in our collection.
---
To find out more about Imperial Tea, visit their WEBSITE
or follow them on FACEBOOK and INSTAGRAM
or call: 07990077921