At Home, gift and homeware store, is another recent addition to Ludlow's High Street offering sustainable eco-friendly products. The owners are mother-daughter team Jane and Sylvie Lumley who talk to us about their store and why they decided to open up during the pandemic.
You have an interesting background, what did you do before founding At Home Ludlow?
We run the shop as a mother/daughter team and have both had quite an adventurous journey getting here. Jane has spent many years as a psychology teacher and therapist, interspersed with life on a hill farm, running a fairtrade shop and teashop in France, driving heritage boats in the Lake District, and developing leadership programmes with large corporations. Sylvie has ended up in Shropshire after a French education and living in several European countries, via managing a luxury haircare company in London, crewing on Lake District boats driven by Jane (not the first time we have worked together!), a spot of manual labour in the heart of Wales, and a comfortable office job in Shrewsbury.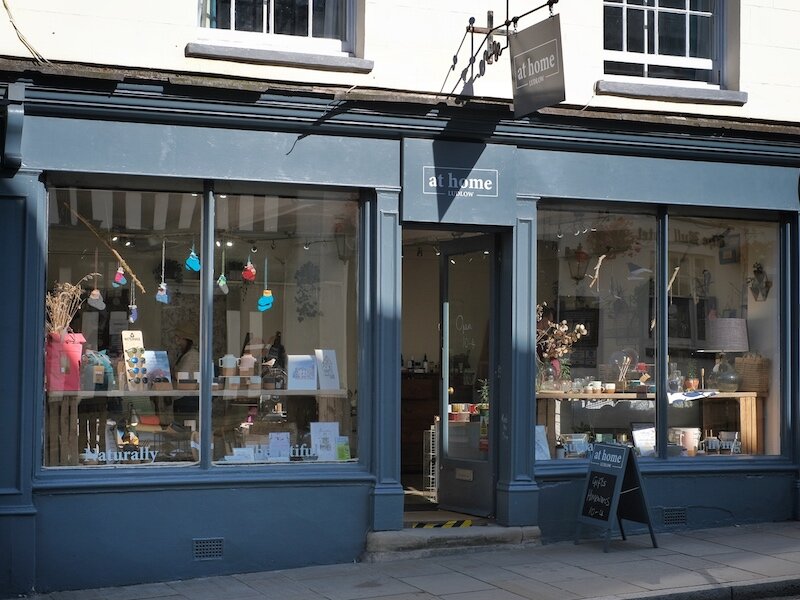 You opened right after the pandemic, what drove the decision, why Ludlow and what has it been like?
After many house moves, Jane has made Ludlow her home, with Sylvie just up the road. The French shop whetted our appetite, and fifteen years later everything has finally fallen into place again with At Home Ludlow. The ideal premises, with a beautiful double frontage, became available as a result of lockdown closures — it seemed a crazy time to start a new business but we decided to trust in the High Street rebounding better than ever. There have been plenty of challenges – particularly with getting stock on time – but we have had wonderful support from local retailers with lots of experience, and an ever growing number of enthusiastic return customers.
You won the Ludlow Food Festival window competition (Claire, LGL co-founder and editor was one of the judges) for showcasing so many aspects of the Festival including a focus on shopping local, what is your own personal take on the growing trend and need for people to do so.
After such a long time of being cooped up at home, it is lovely to see so many people making the most of the local shopping experience. Independent shops rely on customers choosing them over the online giants, and the bustling beauty of Ludlow relies in turn on independent shops. You can't beat the personal touch and we happily spend all day chatting about our favourite products in the shop!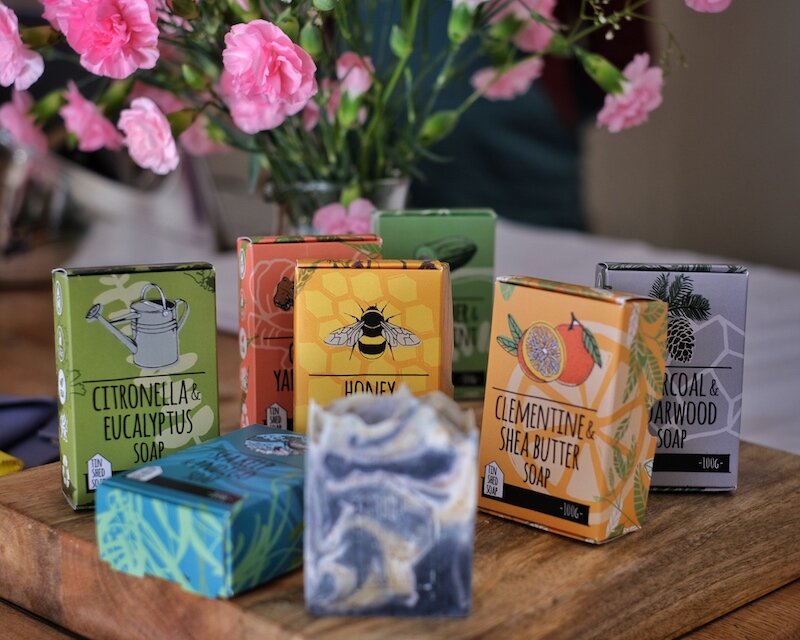 What is At Home Ludlow's USP?
Sustainability is at the centre of everything we do and we believe that if everyone plays a small part, it can make the world of difference. We stock sustainable, eco-friendly, fairly-traded and long-lasting products that are beautiful and a joy to use everyday. From bee revival kits to sunglasses made out of recycled fishing nets, we love to offer unusual products that have a positive impact on the world around us.
Which of the products you sell is the one you simply can't do without?
Jane – I think our Roka bags are my current favourite. I love the fact that they are well designed, do the job while looking good, and even better, are made from recycled plastic bottles! They add lots of colour to the shop and customers appreciate having plenty of choice. It's essential to be able to feel these amazing materials and try on the various shapes and sizes. It really makes our day when people come back in and tell us how much they are enjoying their bags.
Sylvie – my absolute favourite thing at the moment is our selection of organic cotton baby clothes, in beautifully simple designs and lovely autumnal colours. I have a little one on the way and can't wait to pick out my favourite pieces for the new arrival!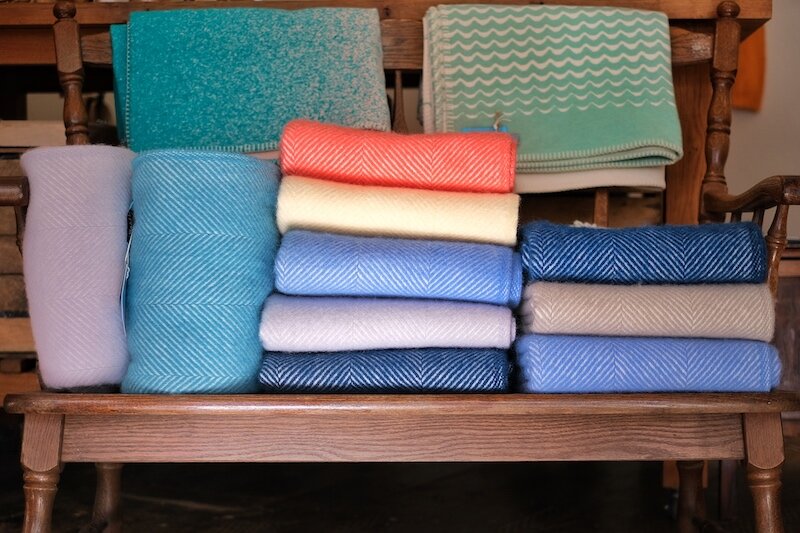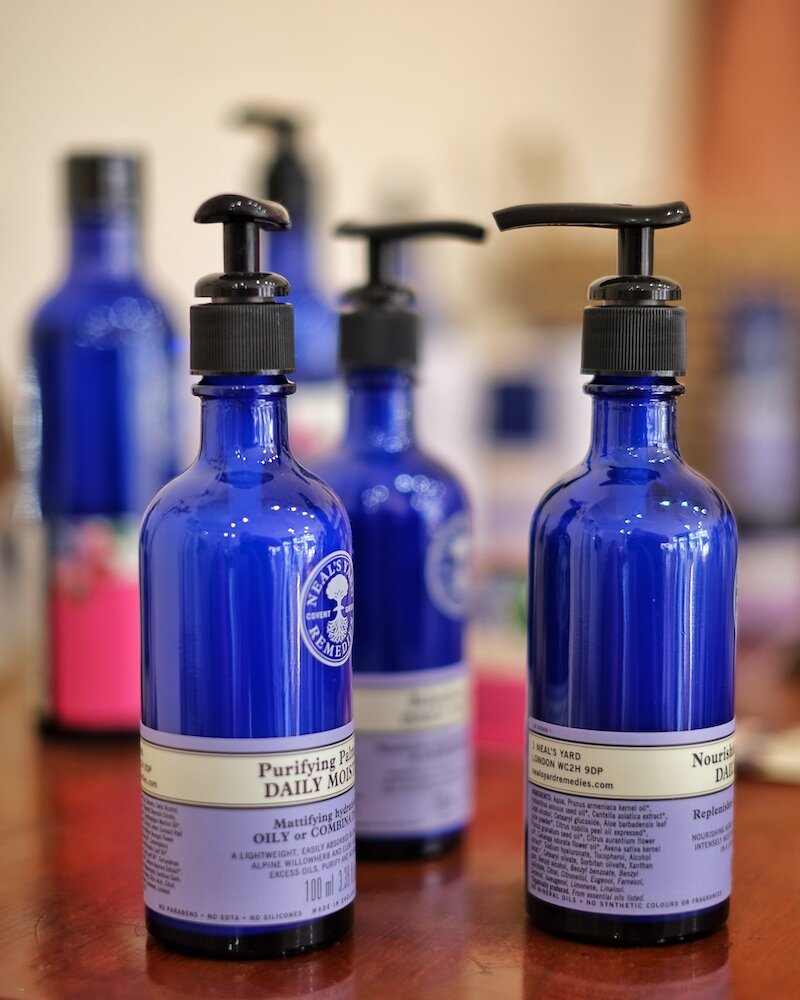 ---
To visit Jane & Sylvie Lumley find At Home Ludlow at: 22 Bullring, Ludlow, SY8 1AA