In a recent Times article, author Simon Barnes, argues that "people have lost the knack of noticing nature as a real and living thing" and challenges us to look out of our window "at the most thrilling time of the year" to see the natural beauty outside. Barnes urges us to find birds and insects alike such as: Peacock butterfly, bumblebees, gnat, blackbirds, song thrush and a chiffchaff to "give us a lift of the heart".
You'll see in the photos below that local photographer, Steve Sankey, has already made a good start. Let us know how you get on.
NATURE
The RSPB is also doing a great job of  letting us "enjoy nature without leaving your living room" from requesting its followers to send in recordings of their morning birdsong through to bedtime nature stories. Just sign up to its newsletter or visit the website for daily wildlife challenges and things to do at home.
Local gardener, author and podcaster, Tamsin Weshthorpe has teamed up with Orphan Publishing to create a free download for children – 30 Days of Fun in the Garden Throughout April. From making a mud pie to Easter eggs hunts and slug patrol, there are lots of fun activities for children but you'll find some great grown-up tips too.  A small daily challenge that will add a little bit of green-fingered happiness to your day.
MIND
We've been sent the emoji film quiz challenge on at least three of our Whatsapp groups and never managed to complete any! Some are straightforward and some need a little more lateral thinking.  You may also need to look twice when you try this maths challenge. And, if you manage to get the correct answer for the number of 'Fs', you are, apparently, a genius! (Answers at the bottom of this article.)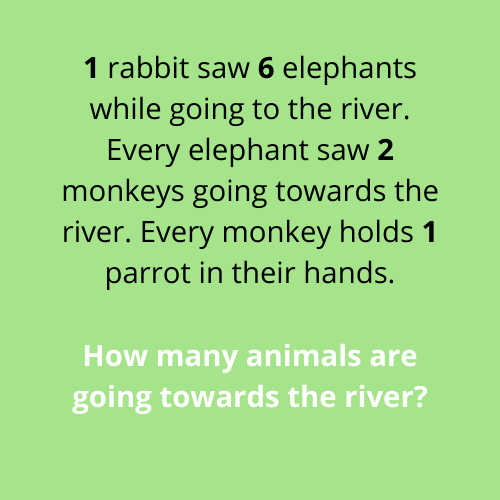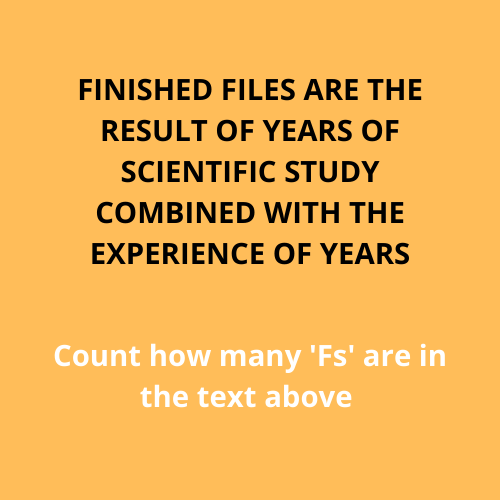 FAMILY
Entertaining kids at the weekend can be enough of a challenge as it is.  But when you can only leave your home once a day and not venture far, it's even more difficult.  Now we are practically begging our kids to watch TV or to get ON their phones! The number of on-line tutorials and self-improvement videos  have already become a little overwhelming. Where to start? If you don't want to wade through them all, why not try the most popular celebrity classes for kids? My little ones were reluctant to listen to audio books but they now beg me to stop work every day at 11am so they can listen to David Walliams' World's Worst Children stories.
We found a great children's blog, Kidadl, written by two London mums with lots of fun and creative ideas to keep kids busy, from cooking ideas to dance videos and homeschooling resources, they have a simple but effective website that's easy to navigate . They've even come up with clever tactics on how to get your kids to clean up the house, how you can you not be tempted by that?
Ludlow Library have been doing a great job of keeping families busy over the past three weeks. It offers: live readings of children's favourites, fun Easter crafts, art lessons and writing tutorials. They've even started the Great Easter Egg Hunt! They are asking "grandparents, adults, aunties and uncles, EVERYONE" to make or colour Easter Eggs and stick them in their windows. Just like the Rainbows for NHS, you can have fun joining in and feel connected to your local community.
Wellbeing
We are all struggling with the challenges that this virus is throwing at us. Local pscychologist, Jess Baker writes in a recent article on Working From Home that "the most enjoyable way…to encourage your body to release feel-good hormones is to have a good laugh.
What one thing makes you laugh out loud? List and watch your all-time favourite comedies, join an entertaining Facebook group, speak to friends who make you laugh or find you funny." Jess also encourages you to have a good dance around the kitchen to your favourite tune.  Age is only a number, let's boogie!
And, finally…
A beautiful poem from local wordsmith Philippa Atkin, something to lift the spirits and to remind us that in spite of everything, nature is still springing up all around us.
IN THE TIME OF QUIET⠀
No one's told the sap to rest, deep within the wood⠀
And stop the sleepy trees from waking, wreathed about in bud⠀
No one's told the sky to douse its brightest shades of blue⠀
And stop the scudding clouds from puffing headlong into view⠀
No one's asked the lambs to still the springs beneath their feet,⠀
To stop their rapid rush and quell each joyful bleat⠀
No one's told the stream to halt its gurgle or its flow⠀
And warned the playful breezes, not to gust and blow⠀
No one's asked the raindrops not to fall upon the earth⠀
And fail to quench the soil in the season of rebirth⠀
No one's locked the sun down, or dimmed the shimmer of the moon⠀
And even in the darkest night, the stars are still immune⠀
Remember what you value, remember who is dear⠀
Close the doors to danger and keep your family near⠀
In the quiet all around us take the time to sit and stare⠀
And wonder at the glory unfurling everywhere⠀
Look towards the future, after the ordeal⠀
And keep faith in Mother Nature's power and will to heal
Wishing you all a very Happy Easter
STAY SAFE AT HOME. LET'S STAY IN TOUCH
Answers
Emoji film quiz challenge: 1. Silence of the Lambs 13. Finding Nemo 2. Four Weddings and a Funeral 14. Wolf of Wall Street 3. Castaway 15. Blade Runner 4. E.T. 16. The Good, The Bad and the Ugly 5. The Sixth Sense 17. Raging Bull 6. Edward Scissorhands 18. A Clockwork Orange 7. Blood Diamond 19. American Beauty 8. Psycho 20. Casino Royale 9. Les Miserables 21. The Blair Witch Project 10. Brokeback Mountain 22. Trainspotting 11. Moneyball 23. Fight Club 12. King's Speech 24. Lord of the Rings
Maths challenge: 48
Animal conundrum: 5
No of 'Fs': 6 and if you got the right answer, you are a genius!