The Shop at St Laurence's Church has recently re-opened with a new look and a whole lot of new stock. It is much more interesting than your average church shop. Why? The Shop has been constructed in sympathy with the architecture of the church. It sits well in the space, with glass walls and elegant lighting all combine and provide a wonderful ambience.  The stock too is a delightful mixture of sentimental and religious, art and history, charming non-essentials and well-mixed 'essentials'.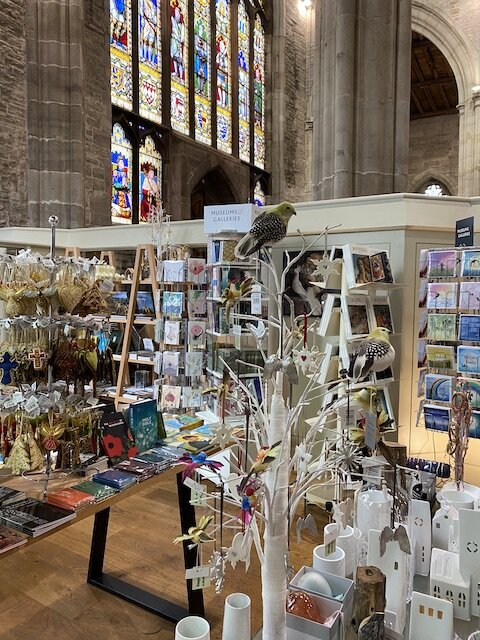 St Laurence is without doubt a highlight of most visits to Ludlow. It's a church of great beauty and history with several unique features including the 'heart' of Prince Arthur, the famous 15th century misericords and the ethereal and well-preserved, medieval stained-glass windows.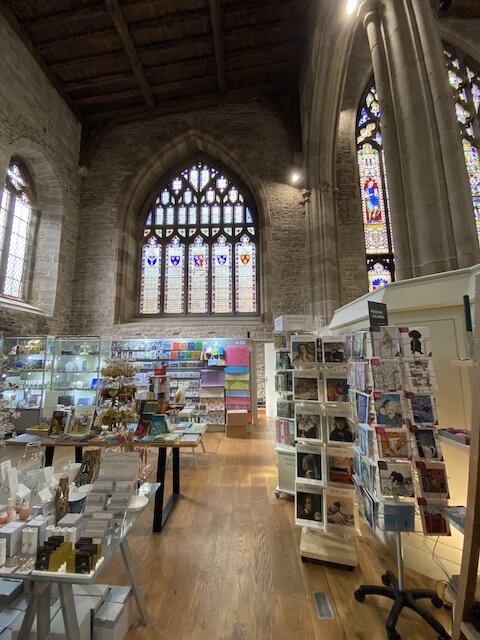 Sales to benefit St Laurence
The Shop provides religious artefacts, books, cards and christening gifts. You'll find jewellery and ornaments with much to catch your eye and take away with you as a memento of a historic experience whilst knowing that any profit benefits the fabric of the church for generations to come.
Soaps and hand-sanitisers sit alongside chic brass lamps, colourful candles atop elegant glass holders, claret tea light holders and Middle Eastern-inspired porcelain.  There is a good inclusive range of spiritual and religious titles along with several introductions to the Bible for children in the books section. Guide books and tickets to Conquer the Tower are also on sale in the shop.
The hope is to raise as much money as possible through sales for the church, as well as provide a lovely interlude for all visitors including local shoppers. We welcome you to come and browse.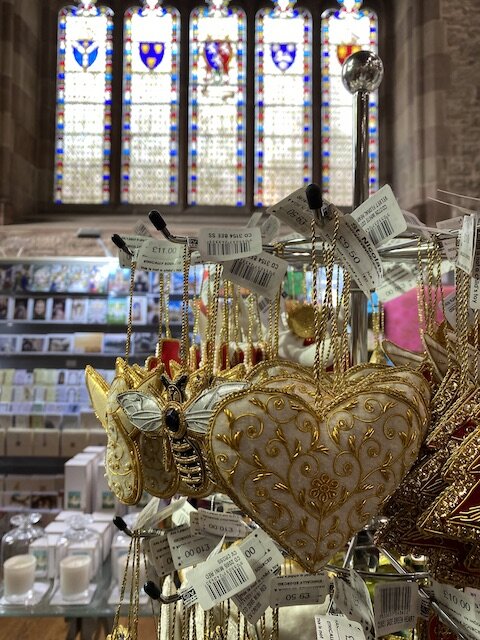 ---
For opening times or to shop online go here.