Our journey in the hospitality sector began in 2012 when, having recently relocated our family back to the Craven Arms area of Shropshire, my job was made redundant.  With two children under the age of 3, and the only work options involving lots of travel, we knew we needed to come up with a new plan.
My family home was about to become vacant as my parents were in the process of moving out.  Knowing and loving the house as well as I did from my childhood, I knew that it would make a perfect home for large groups to get together under one roof.  Following months of renovating and redecorating we finally opened the doors to our first guests in 2012, 16 family members getting together for their Christmas celebration.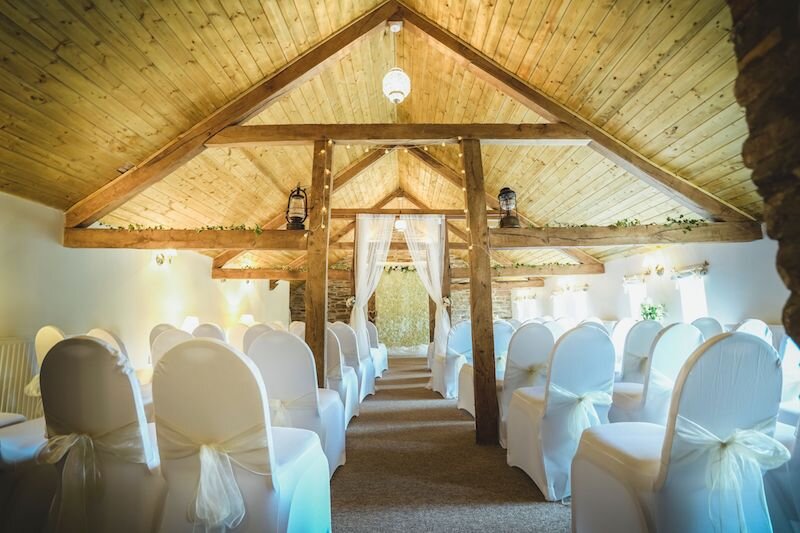 Our business took off and after several successful years we decided to expand and had the idea of converting the neighbouring 400-year old disused barn.  Steeped in history, The Grain Loft was an original building on the estate owned by the doomsday book legend Wild Edric, later used by my grandparents to store grain in the loft and horses in the stables below.
Doing as much of the renovations ourselves as we could, my husband Mark, dad Hugh and I set about converting it into something unique and charming. We wanted the history of The Grain Loft to go through to its core.  Making sure all the old beams and stone walls became a feature and using old farming relics from my grandparents in the décor. The old butter churn in the hallway and the cartwheels and milk churns adorning the stone walls, all brought back to life with a little spit and polish.
The Grain Loft has been up and running now since 2018 and has been used for family holidays, romantic getaways, yoga, walking and reading retreats, birthday celebrations, courses and workshops.
In November last year we hosted our first wedding.  Describing it as a magical experience, our wedding pair, Claire and John decorated The Grain Loft so elegantly with fairy lights across the old oak beams, candles and wildflowers on the long dining tables.  Their close family and friends were able to stay at Llanhedric House and we converted the very place they married into a romantic honeymoon suite for their wedding night.
With more weddings booked in for this year we're excited to see where this new venture leads.  Our vision has been to create weddings that will feel relaxed and intimate, a venue that's as charming as it is unique and one that celebrates its fabulous location.  We have a very open and adaptable approach and our guests regularly remark on how warm and friendly our service is.  We want our guests to know that nothing is too much trouble and leave with memories that will stay with them for a lifetime.
---
Why not come and join us on Sunday 26th January for our Open Day, have a wander around the venue and grounds and join us for a chat and glass of bubbles.
For more info, visit The Grain Loft