It's point to point season (P2P) in Ludlow and LGL headed to our local expert, Henry Bailey, who helpfully gave us a primer on the upcoming Ludlow P2P.
Henry has been master and huntsman of the Ludlow hunt since May 2018. He has previously been a master and huntsman on Dartmoor. Point to pointing has been a part of Henry's life from a young age and has recently been riding in races too.
---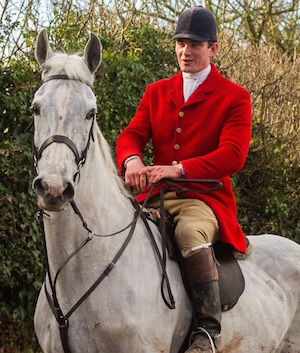 A point to point is…A traditional horse race run over birch obstacles for amateur riders. It is a test of speed, stamina and jumping. Point to Pointing originated from young men who raced each other from church steeple to church steeple (i.e. from one 'point' to another). The Ludlow point to point is held annually in April at Bitterley race course (SY8 3HF). This year it will be held on Saturday 13th April 2019 and the first race begins at 1:30.
You should attend a point to point because…We are very lucky to have one of the best point to point courses in the country, which lends itself to fantastic viewing. Whether you watch from your car, bring friends and family with a picnic, or just fancy some local food from one of our trade stands, there is something for everyone. It is a true family day out and a chance to enjoy some exhilarating sport at the same time. What's more, it is great value at just £10 per person.
This year we will also be holding an after races party which starts at 5:30. There will be a fully stocked bar, plus band and DJ that will ensure everyone dances into the night.
Ludlow's point to point runs from…Usually a race is 3 miles long with an average of 20 – 25 fences tackled with an open ditch jumped twice. Each race is exhilarating to watch, especially if you have placed some money on a horse with one of the onsite bookies.
Three things people who have never attended should know about point to points are…
You can come home with more money in your pocket than you arrived with
A great way to entertain the whole family for the day
You can enjoy exciting sport in the heart of the countryside
Finally, if you've never attended a point to point before the essential things to do are…
Go to the parade ring and watch the runners and riders before the race
Stand at one the fences with your camera at the ready and capture some action shots to share with friends on social media (#bitterleyp2p)
The end of the race is just the beginning, get ready for more entertainment and book your after-races tickets here.